Automatic Cropping
Automatic Cropping uses a patent-protected, intelligent reframing technology to adapt images to any screen aspect ratio. The technology adapts images to any display, in an optimal yet fully automated way, no matter what the original image format is.
BlueFox is today the only Digital Signage Content Provider worldwide providing this technology.
The intelligent reframing technology allows adapting any content to any screen format and size. It improves the reframing quality and the viewer experience. Whereas the manual process of reframing content to different screen formats and sizes is both time consuming and expensive, our cropping system is working in an automated way without any editorial intervention – and this with an excellent output quality and without any additional costs. As our client, you always pay the same price, whether you choose to receive the images accompanying our content feeds without any cropping or cropped to a 16:9 or 9:16 aspect ratio (other aspect ratios possible on demand).
But how does the cropping actually work?
The technology relies on proprietary algorithms for computational modeling and prediction of human visual attention in order to detect viewer attention areas within an image. Then based on the desired output aspect ratio, the software automatically positions a cropping window so as to best retain viewer attention areas within the cropped image.
Spaciotemporal saliency maps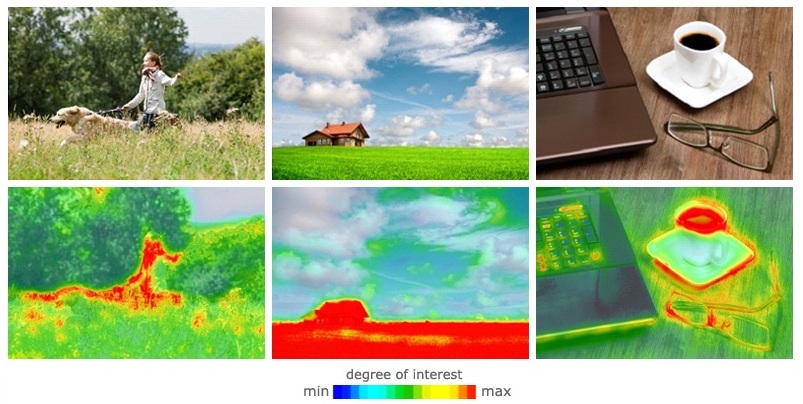 Adaption of horizontal images to vertical screens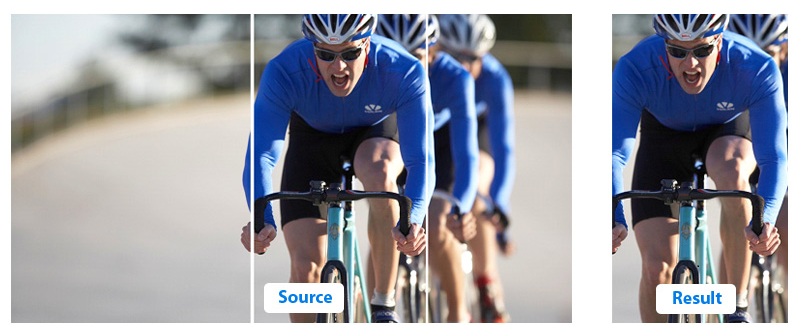 The system has been validated by extensive tests using eye-trackers that compared the automatic cropping results with actual visual attention areas of people on original images prior to such cropping. We are constantly working on further refinements of our automatic cropping feature to give you the best possible cropped images.
Be innovative and improve the viewer experience with BlueFox!